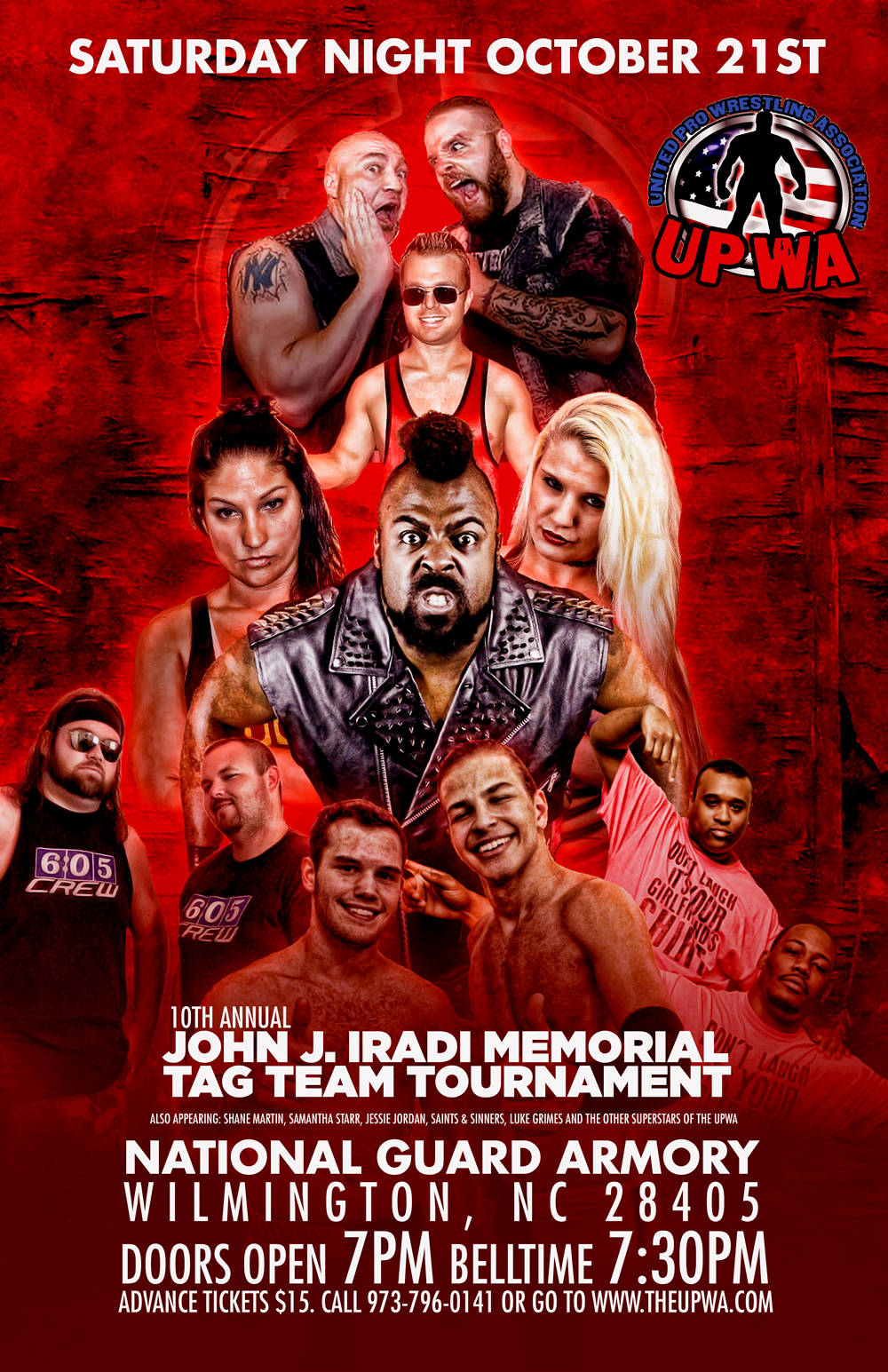 UPWA PRESENTS FRIGHT NIGHT 2017!
NATIONAL GUARD ARMORY, WILMINGTON, NC!


Eight of the top tag teams will compete in the 10th Annual John J. Iradi Memorial Tag Team Tournament!

Winner will face Tag Team Champions on January 13th!

Jessie Jordan will meet Samantha Starr in Women's Division action!

The message board will be updated with more matches. Keep checking for all the latest news!!




UPWA Pre-sale Tickets can be purchased by clicking the Buy it Now button on the main page or calling 973-796-0141.