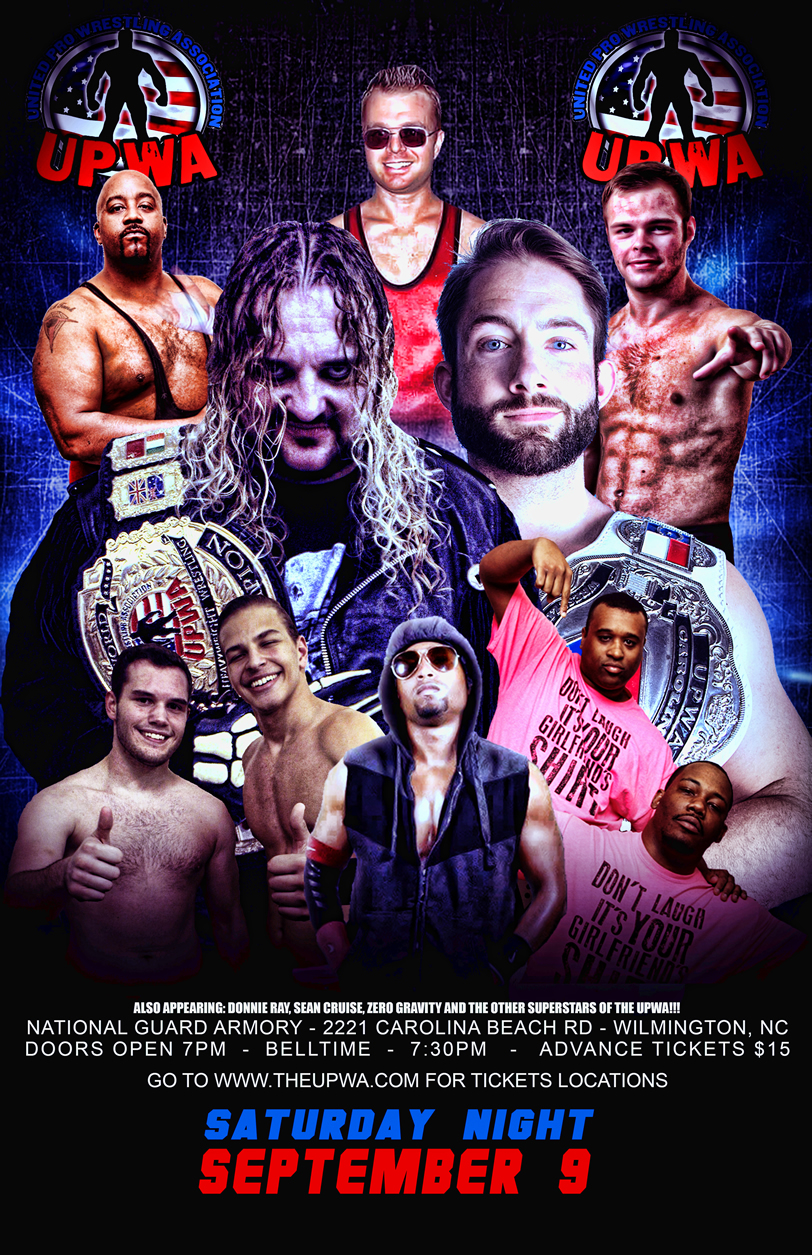 UPWA PRESENTS CHAOS THEORY 2017!
NATIONAL GUARD ARMORY, WILMINGTON, NC!


Mikal Mosley, Austin Douglas and Steven Hunter will face The Stro, Matt Jaeger and a mystery partner!

Team Sexxy will face the Patrick Pain Parade!

James Anthony will meet Tavare Hill!

The message board will be updated with more matches. Keep checking for all the latest news!!




UPWA Pre-sale Tickets can be purchased by clicking the Buy it Now button on the main page or calling 973-796-0141.